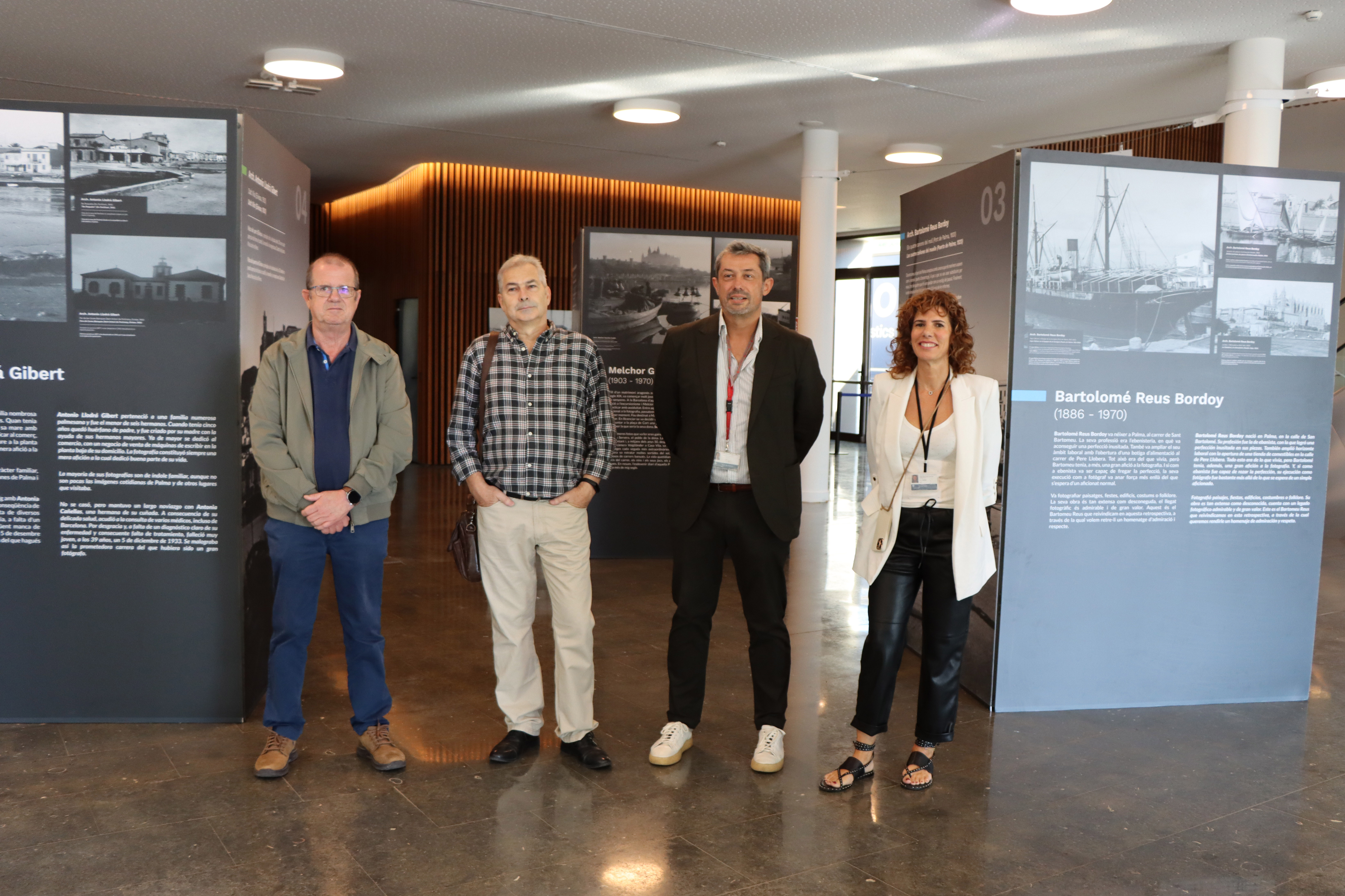 The exhibition 'Ports d'un temps' (Ports of a time) shows port life through old photographs
The exhibition has obtained photographs from the Historical Archive of the APB and the photographic compilation provided by Fotos Antiguas de Mallorca (FAM)
Palma
14/10/2022
150th anniversary
Port-city
From 14 October to 5 January, the institutional headquarters of the Port Authority of the Balearic Islands (APB) will be hosting the exhibition Ports d'un temps (Ports of a time), jointly organised by Fotos Antiguas de Mallorca (FAM) and the APB, as part of the celebration of the institution's 150th anniversary.
The intention is to look into the past to take us on an emotional journey to many places in the ports of general interest in the Balearic Islands. The journey unfolds through the eyes of the protagonists who lived through those times and who left a great cultural legacy so that we can enjoy those moments today.
Along this journey we will be able to visit emblematic neighbourhoods like the Jonquet, the Old Quay, Dalt Vila, etc. We will also be able to learn about the customs and habits of the people who lived there and who in some way are the precursors of today's society.
This exhibition has obtained photographs from the Historical Archive of the APB and the photographic collection provided by FAM, which is made up of four photographers who were the protagonists of this journey: Bartolomé Reus Bordoy, Antonio Llodrá, Melchor Guardia and the Sastre Palmer family.
EXHIBITION OPENING HOURS
Tuesday, Wednesday, Thursday and Saturday: From 10:00 to 15:00
Friday: From 14:00 to 19:00
Sunday: From 11:00 to 14:00