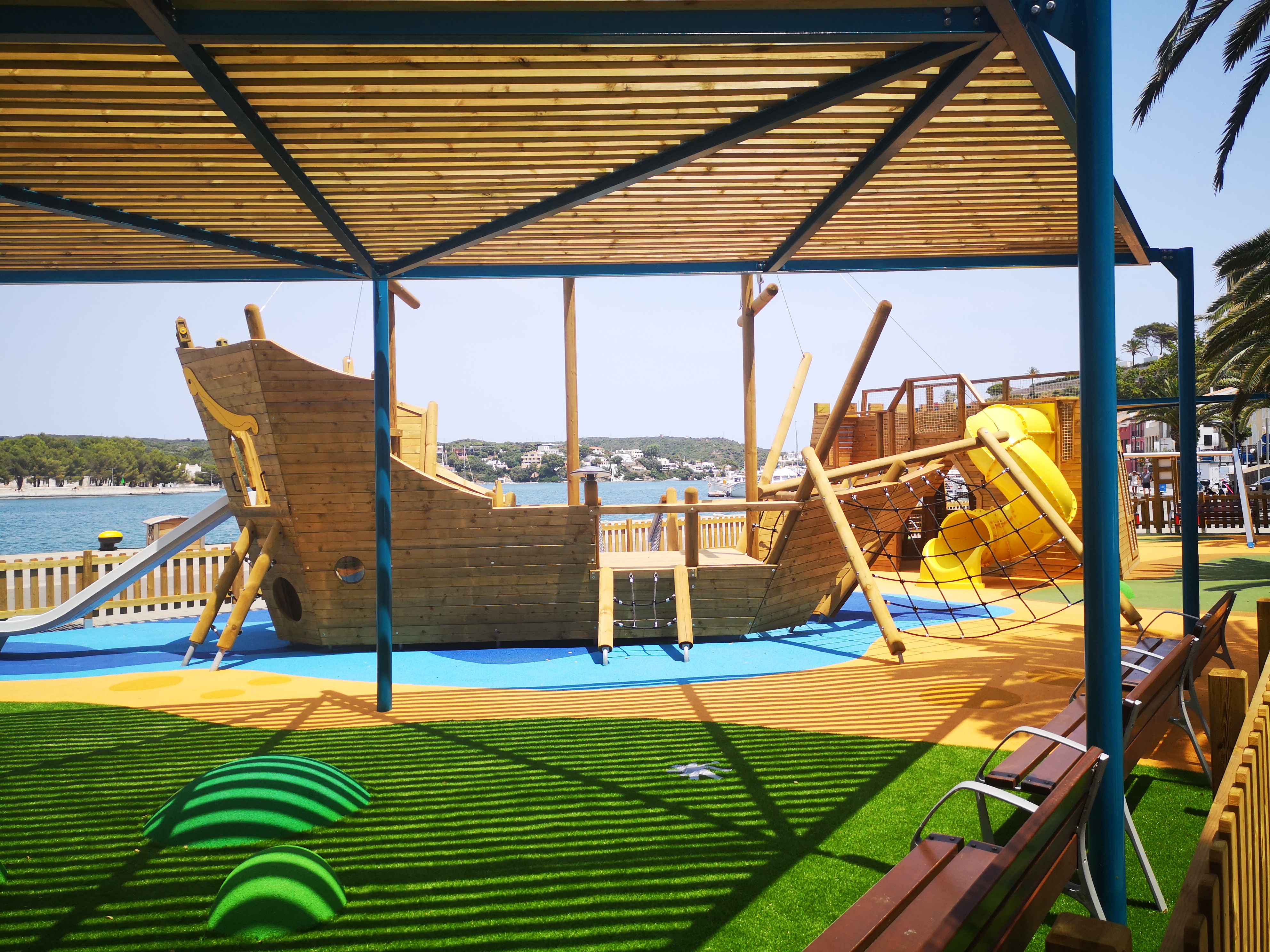 A new children's playground on the cruise ship quay in the port of Maó
It has a marine theme
Maó
03/07/2023
Environment and CSR
Port-city
Transport and infrastructure
The Port Authority of the Balearic Islands (APB) has completed the installation of a children's playground on the cruise ship quay in the port of Maó. The play area will be enclosed by fences and will have a safety floor. It has a marine theme, including a Santa Maria ship, whale and fish-shaped piers, a fortress tower and four activity panels.
It is aimed at encouraging port-city interaction through social activities for all, at the same time as being compatible with port activity, both for local residents and port users.
The work was carried out by the company M. Polo, for the sum of 362,667 euros excluding VAT.
Architectural barriers
The work also includes the elimination of architectural barriers on pavements. Therefore, the pavements around the APB buildings in Maó have been remodelled in order to eliminate an existing step that extends the entire length of their central axis, in Moll de Ponent and Moll de Llevant streets.
This is in line with the APB's Corporate Social Responsibility policy, which includes the progressive elimination of architectural barriers to make them a safe place to suit the abilities of all users of the port's infrastructures.