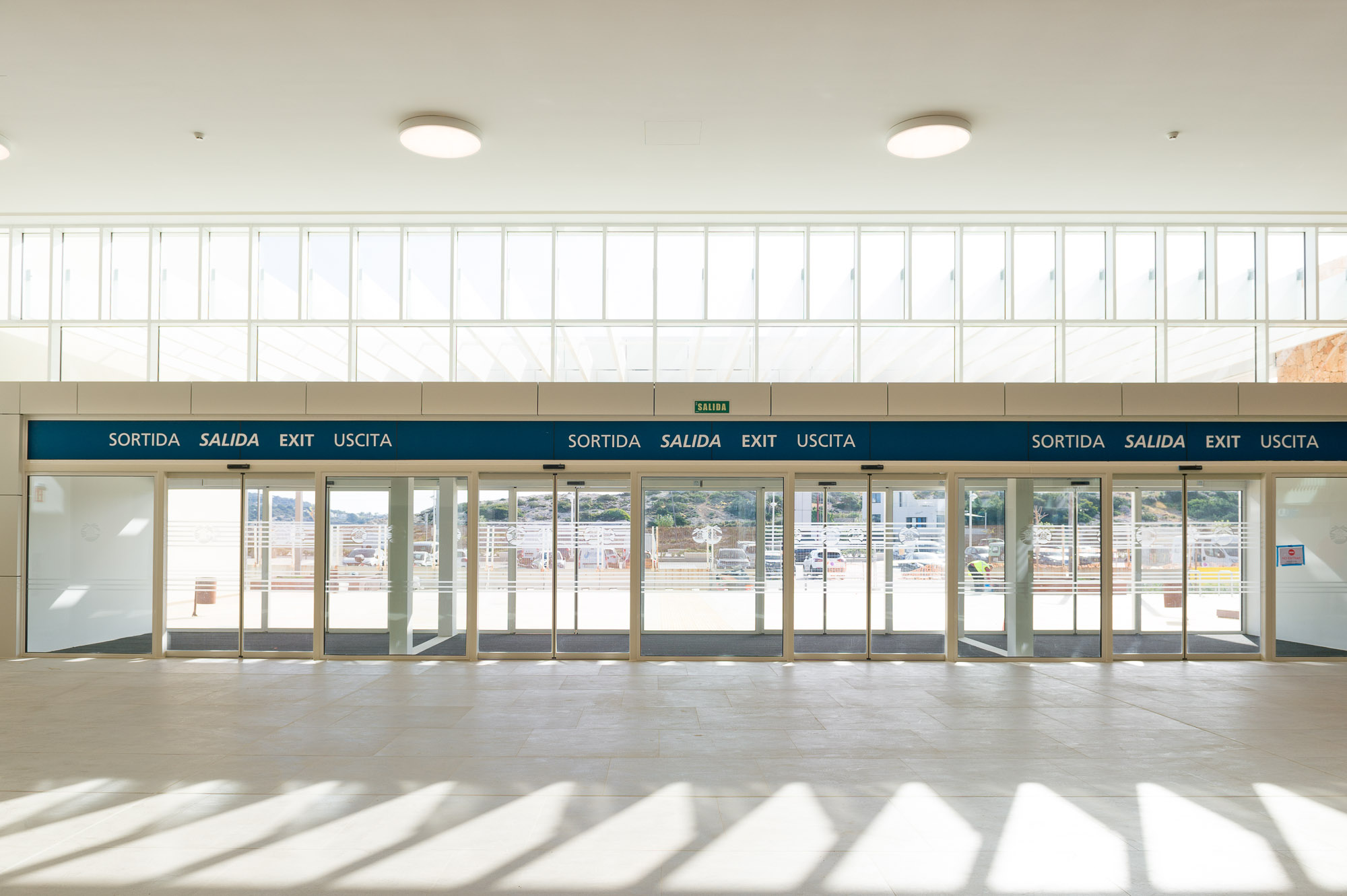 The Botafoc Maritime Station will start functioning next Tuesday, 6 June
Baleària's Eleanor Rooselvet, from Denia, will be the first vessel to use the new facilities
Eivissa
07/06/2023
Port-city
Transport and infrastructure
The Botafoc Maritime Station in the port of Eivissa will start functioning next Tuesday, 6 June, and will be fully operational to receive vessels entering or leaving Eivissa by sea. The first passengers to make use of the new facilities those from Baleària's Eleanor Rosselvet ferry, which is scheduled to arrive at 7:15 p.m. from the port of Denia, bound for Barcelona.
The president of the Port Authority of the Balearic Islands, Jaume Colom, values the construction of this infrastructure as "the ultimate work that we have been doing at the APB in the area of Port-Ciutat integration over the last twenty years" and which improves the use of the facilities for passengers, "who will be able to enjoy both the station and the magnificent views over Dalt Vila".
Agreed project
The APB awarded the construction works for the new maritime station in April 2019 to the Comsa-MAB joint venture, for a budget of 16,330,960.06 euros. The new building, which follows the tradition of Ibizan architecture using straight lines, and white and reddish-toned standstone, will offer all the services to meet the needs of passengers, with priority being given to compliance with safety and accessibility measures. It offers users spacious lounges and public areas that will allow for separate boarding and disembarkation. On the other hand, the Botafoc MS has all the amenities to guarantee the comfort of its passengers. It can also serve up to six ships at the same time.
The new maritime station is located between the North and South pontoons of the Botafoc docks and is 30 metres away from the sea. It has an area of 6,580 metres between the two floors and the mezzanine. The ground floor houses the pre-boarding services and security controls, while the mezzanine floor has offices. The upper floor is designed as a walkable roof that provides access to the gangways to board and disembark passengers.
The final project for the new maritime station is based on the winning project of a competition for ideas that was judged by the Eivissa City Council, the Balearic Association of Maritime Activities Employers (APEAM), the Association of Architects, the Association of Civil Engineers of the Balearic Islands and the APB. Finally, the project tendered by the APB received a favourable report from the Urban Planning Department of the Eivissa City Council.
This infrastructure completes the objective set out in the Infrastructure Master Plan for the port of Eivissa, which establishes the transfer to the Botafoc quays of the port operations that were most annoying for the city, such as the embarkation and disembarkation of goods and regular line passengers, resulting in the decongestion of the Llevant quay, now converted into the Marina promenade.
de la Marina.