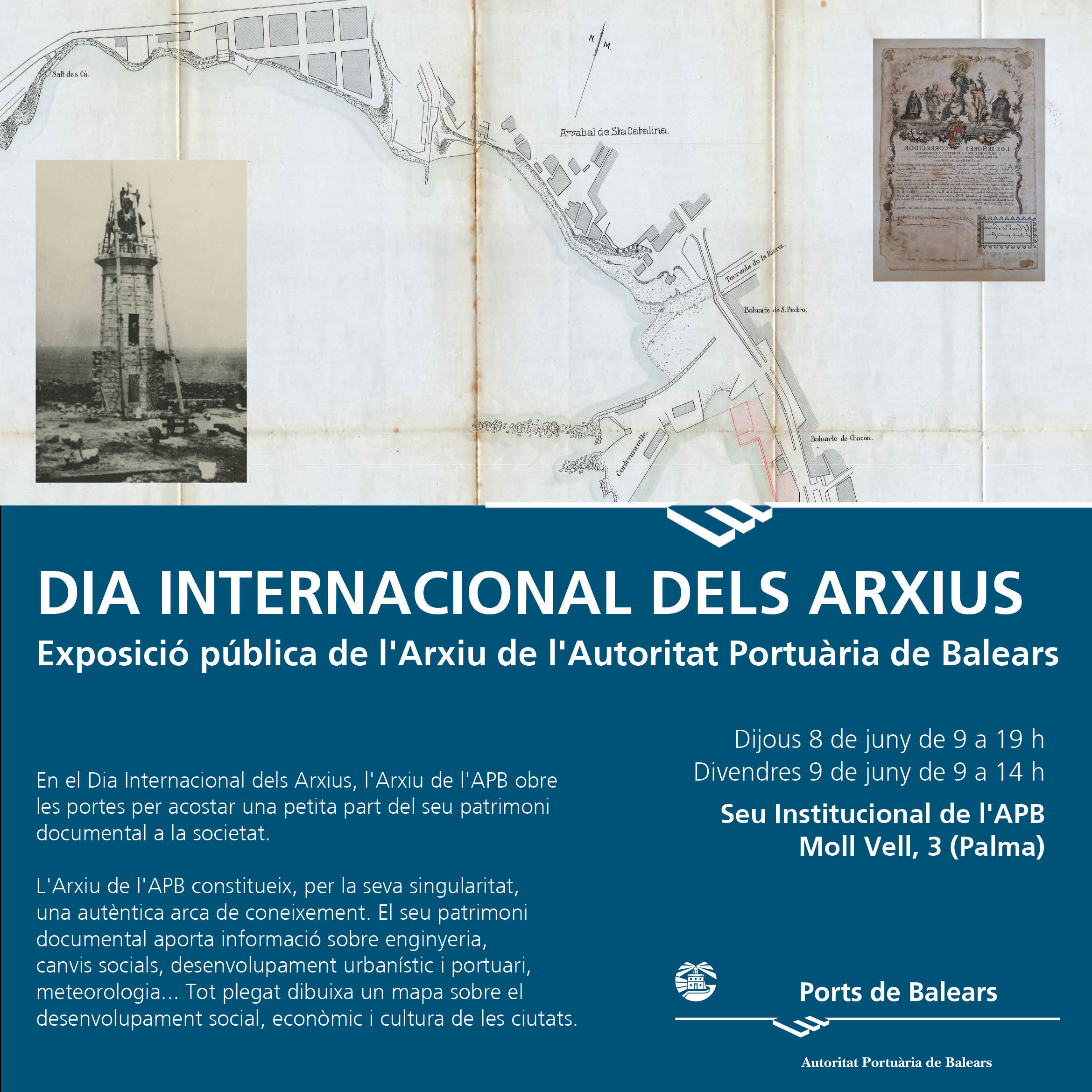 The APB celebrates International Archives Day by bringing to light the first Annual Report of the Board of Palma
The exhibition will be open to the public from the 8th to the 9th of June at the Institutional Headquarters of the Old Dock
Palma
08/06/2023
The Port Authority of the Balearic Islands (APB) brings to light the first Annual Report of the Board of the Port of Palma, a compilation of large-scale projects such as the construction of the Extension of the Old Dock and La Lonja dock in the Port of Palma, which is the main theme of the exhibition.
The exhibition will be open to the public from Thursday 8th to Friday 9th of June at the Institutional Headquarters of the APB (Old Dock, 3). This report can be seen together with other exceptional elements such as the project for the installation of the emblematic Menorcan lighthouse of Punta Nati, or a monograph on the gardens of La Cuarentena, which is based on a unique document that will also be exhibited.
The exhibition also includes other original projects for port works, period manuscripts and photographs. All these documents have been catalogued by the APB Archive, which continues its mission to bring a small part of its documentary heritage closer to society.
International Archives Day
Due to its uniqueness, the APB Archive is a true ark of knowledge. Its documentary heritage provides information on engineering, social changes, urban and port development, meteorology, economics, history, etc. All this outlines a map of the social, economic and cultural development of the cities. Ports are the most important pillars of an archipelago, and its city shapers.
On the occasion of International Archives Day, on the 9th of June, the APB Archive is opening this exhibition, which will be located at the APB's Institutional Headquarters on Palma's Old Dock no. 3, from 9 am to 7 pm on Thursday 8th of June and from 9 am to 2 pm on Friday 9th.