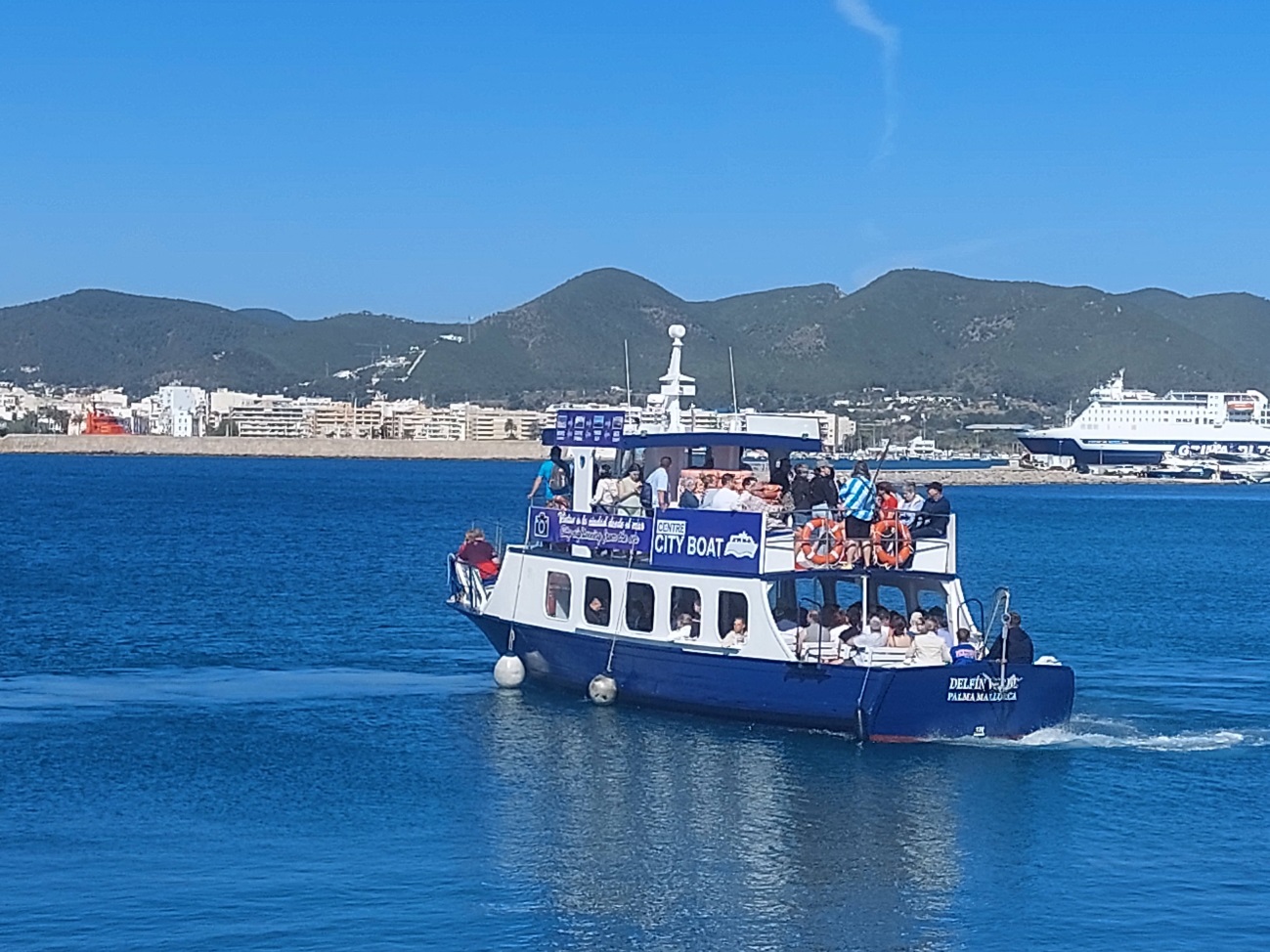 19,000 cruise passengers have been using the City Boat maritime transport service in the port of Eivissa during a period of three months
The alternative reduces 760 bus journeys since April
Eivissa
21/07/2023
Environment and CSR
Port-city
Transport and infrastructure
The City Boat line, which runs from the Botafoc area to the centre of Eivissa town (es Martell), carried 19,000 cruise passengers during the months of April, May and June 2023. Considering the outbound and return journeys, 38,000 passengers have been transported by sea, providing an alternative to land transport, with the consequent relief of traffic congestion and pollution.
Thus, with an occupancy rate of approximately 50 passengers per bus, during these three months of high season, the implementation of the City Boat has eliminated 760 bus journeys (380 outbound and 380 return).
All this has been possible thanks to the institutional collaboration of the Port Authority of the Balearic Islands (APB) with the Consell Insular d'Eivissa, Eivissa City Council and PIMEEF which, within the framework of the Technical Working Group for the Improvement of Mobility in the port of Eivissa, are working together to adapt the means available to users' needs.
In addition to this measure to coordinate and adapt the supply of inland maritime transport to the needs of cruise passengers, the Port Bus service provided by the Sagales company has also been reinforced on the days with the greatest influx of cruise passengers. In addition, an extension of the Consell de Eivissa L45 bus has started operating and the Taxi Federation has improved its service by having an on-site coordinator at the taxi rank in front of the new Botafoc maritime station.
This coordination has proved to be effective on days such as yesterday, when three cruise ships docked at the port of Eivissa, with a total of 12,485 passengers, without any significant impacts on mobility.